Photo Notes: Flatirons in Boulder, CO
Learn how to locate and photograph the Flatirons in Boulder, CO like a professional photographer.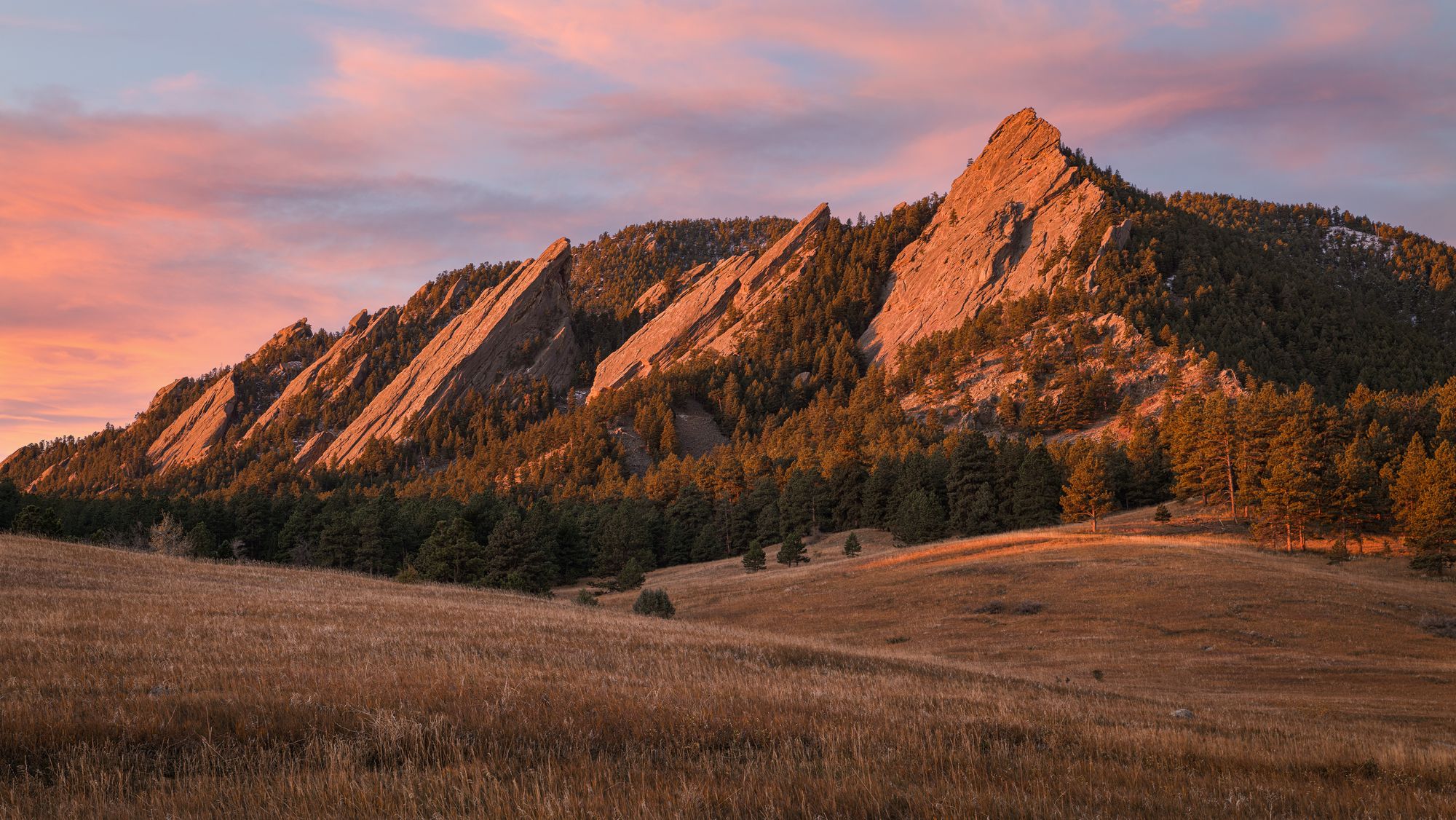 The Flatirons in Boulder, Colorado are rock formations made of sandstone and known for their slanted, triangular shapes. They're quite stunning during sunrise, as the rocks catch the warm light quite beautifully, while giving depth and revealing their textures.
GPS Coordinates
39.99911, -105.28517
Recommended Focal Length
The photograph above was taken at a 66mm focal length. There are many compositions of the flatirons and I've found you can photograph them anywhere between 16-90mm.
Time To Shoot
This location is a sunrise photograph. It's not a sunset spot, since the sun sets behind the rocks.
Trail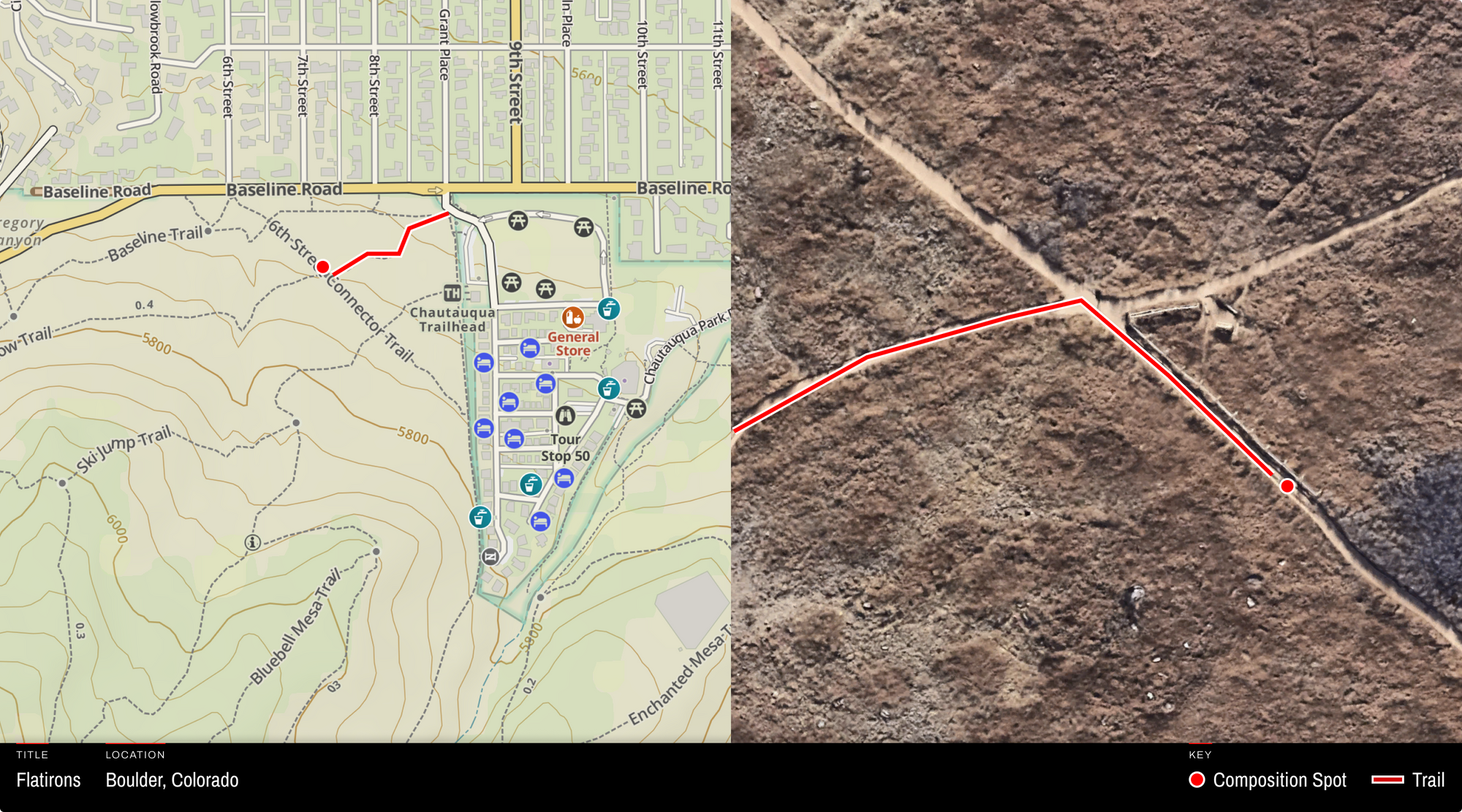 This is quite an easy location to access. From the parking lot, you take a 5 minute walk down the Meadow Trail until you get to the composition spot (GPS Coordinates) right on the 6th Street Connector Trail. The trail itself is a compact dirt walkway with little to no elevation gain.
Compositions
Compositing this shot is as simple as it can get. I set my tripod and camera to about chest height, pointed it in the direction of the flatirons and made smaller adjustments to include or explore some of the surrounding trees and rocks.
The image above focuses on capturing the Flatirons with a 16x9 ratio. The lower third of the frame is made up of the rolling hills to help eliminate uninteresting foreground, but to also include a fair amount of the sky for the pink clouds during sunrise.
Nearby Camping
There is no dispersed camping because this is so close to the city of Boulder.
Things to Keep in Mind
This composition allows for all of the Flatiron peaks to be positioned above the tree line in the background, which offers better subject separation.