Photo Notes: Penguin Rock in Joshua Tree National Park
Learn how to locate and photograph Penguin Rock in Joshua Tree National Park like a professional photographer.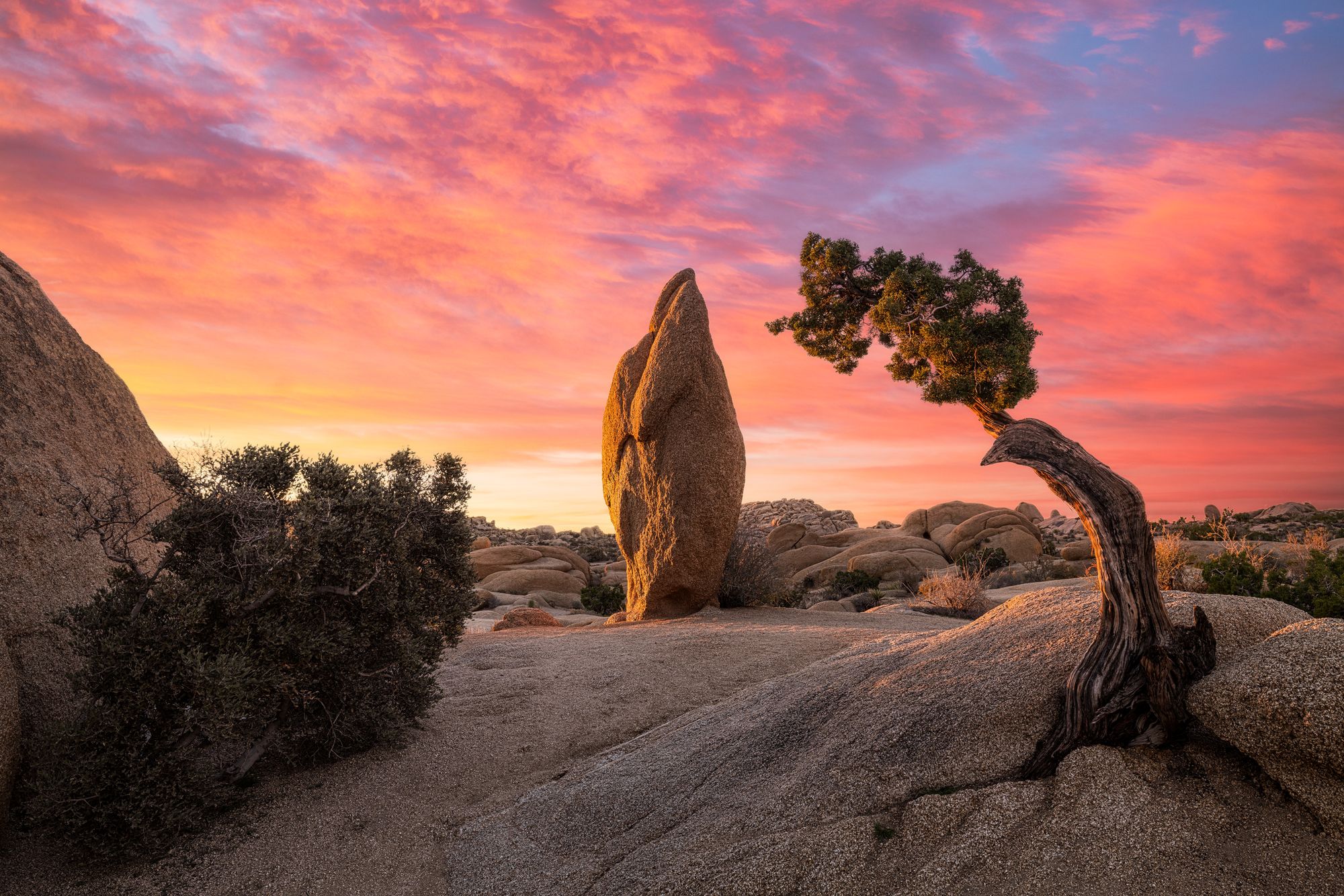 Joshua Tree National Park has many rock formations that look like animals and objects. One of these popular gems in the park is a rock that looks like a penguin.
GPS Coordinates
33.99083, -116.06401
Recommended Focal Length
This shot requires a wide focal length of 16-35mm. The shot above was taken at 24mm.
Time To Shoot
This location can be photographed during sunrise and sunset. It also makes for a great astrophotography photo, so be sure to stick around on a clear night's sky. The shot above was taken during sunrise.
Trail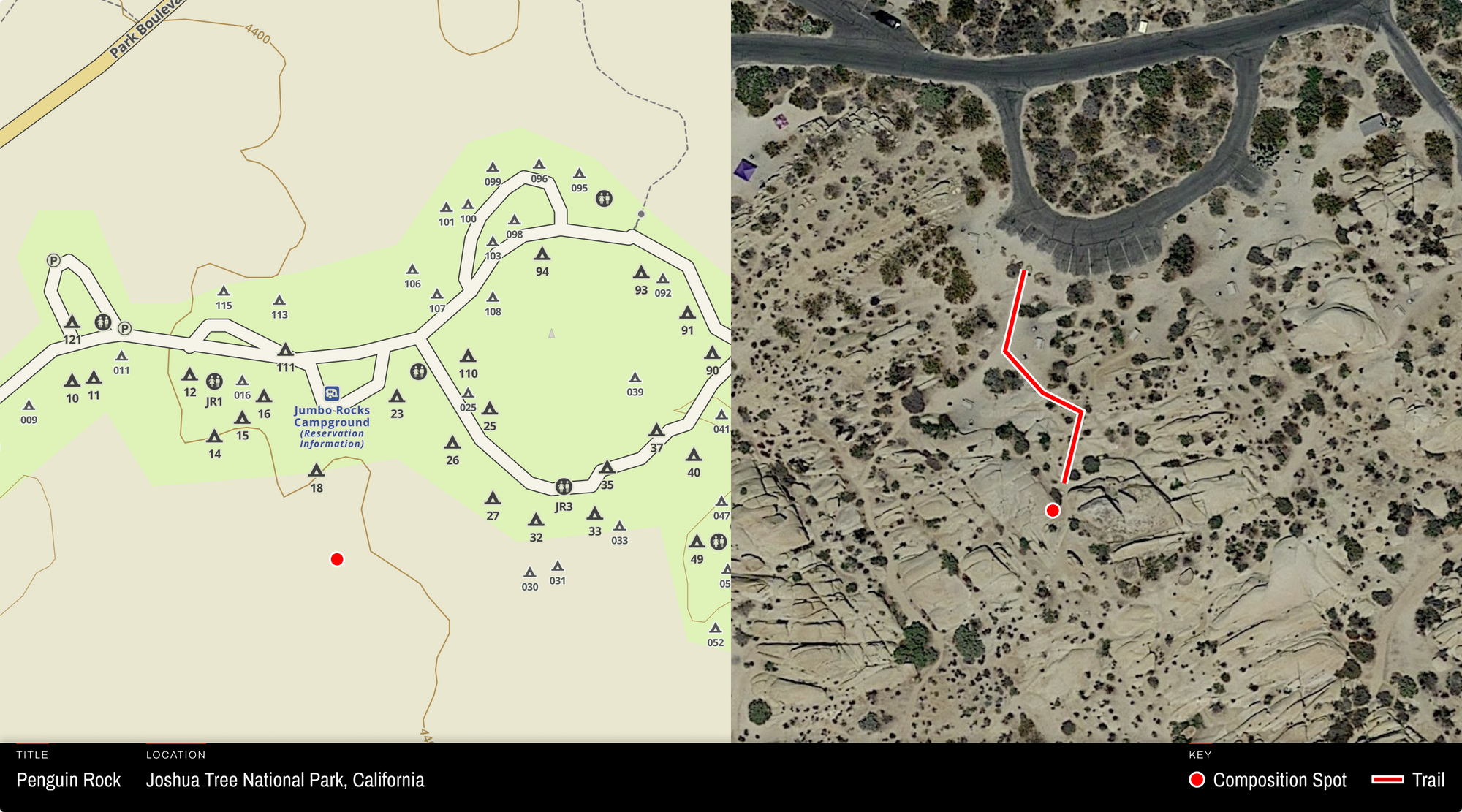 Located in Jumbo Rocks Campground near site 18, this is quite an easy location to get to. Park your car near the campsites, and walk up a very small hill in about 30 seconds to the composition spot. Be mindful of treading through the campsites to not disturb those using the sites.
Compositions
There are quite a few ways to compose this scene within the recommended focal lengths. The photo above was taken using 24mm in order to capture the rock and bush on the left side of the frame to help balance the composition. When setting up your tripod, you'll want to be positioned between a bush and a sloping rock. Be careful not to fall into the bush, it is full of thorns.
When positioning your camera vertically, pay attention to the top of the rock and tree. You'll be able to get them closely aligned, if not perfectly parallel to one another. When positioning the camera horizontally, pay attention to the space given between the rock, bush, and juniper tree.
Nearby Camping
There is lots of camping in Joshua Tree National Park, and plenty of space outside the park in BLM land. I'd recommended checking out the National Park's website to view camping information.